18 April 2023
Great news for student teachers
Student teachers & money – we get it!
We recognise how hard it can be for student teachers to manage their finances.
On the one hand, you have the pressure of meeting your basic needs and taking care of your educational expenses, and on the other hand, you have a limited income but also want to enjoy life as much as possible.
It's disheartening to hear accounts of student teachers struggling to manage their finances during their teacher-training journey but fear not, there is support available for students!
Comhar Linn recognises and understands that student teachers are an integral part of our community. They are the future of our education system and play a critical role in nurturing future generations.
Comhar Linn was created for teachers by teachers to give the teaching community a fairer deal and financial support.
Our objective is to improve our members' financial wellbeing at every stage of your teaching journey including your college education. For that reason, we have tailor-made student financial products for student teachers.
We can help you with your finances during your student years, alleviating the financial pressures of college fees, accommodation, and laptops to name but a few, freeing you up to enjoy some of the best years of your life!
Who can join?
If you are a student teacher you can join Comhar Linn and enjoy all of the benefits that membership offers, whether you're studying for your BA in Education or PME in any of the colleges listed below. Online Membership Application

-Mary Immaculate College
-Marino Institute of Education
-Maynooth University (Frobel Education)
-Hibernia College
-DCU (St. Patrick's College)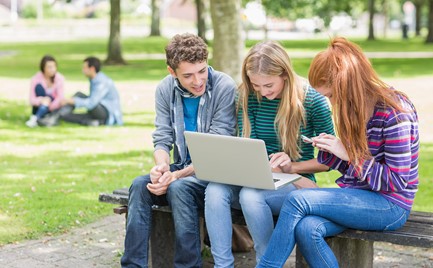 How do we help student teachers?
Below you'll find details of all of the benefits on offer to student teachers, including our bursary programme, student loans, fee-free current accounts and more!


Student Bursaries: up to €17,000 available per year!
One of the ways we help to alleviate the financial pressure on our members is through our annual bursary competition.
Full-Time Student Bursary
Student members have a chance to win one of 4 bursaries of €3,000 each in our annual bursary programme competition. Applications can be made online, at any time before the closing date of 30th June 2023.  Online Bursary Application 

PME/All Member Bursary
Hibernia College PME course students have a chance to win one of 2 bursaries of €1,000 each in our annual bursary programme competition. Online Bursary Application 

A message from one of our 2022 winners:
College and PME Loans
We specialise in lending to teachers and supporting students on their journey to becoming the next generation of teachers.
Our PME loan is designed specifically for students pursuing a career in teaching in the Primary Education sector. Our PME loan is available to all student teachers starting their PME journey or those continuing into their final year.
Our student loans are available to you at very competitive rates.
For many young people, a student loan is necessary to help make ends meet. The thought of applying for a loan might seem daunting if you've never done it before, but with Comhar Linn we make it as easy as possible.
You can apply online or you can speak to one of our friendly, helpful team members.
FAQs:
Q. What do I need to apply for a student loan?
A. Firstly, you need to become a member of Comhar Linn. Not a member yet? Not a problem! Join online here
Don't worry, it's a very straightforward process and if all correct documents are provided you could be a member within 24 hours!  You will need the usual documents. These include I.D. (usually a passport or driving licence), address verification (e.g. a utility bill or a letter from a Government Dept.) and proof of PPS number.
Once you become a member you can apply for a loan on the same day!
 
When you apply for a loan we will ask you to provide confirmation that you have been accepted on a third-level course for teaching, in addition to the standard documents required to apply for a loan (e.g. bank statements).
Our friendly team are at hand for you should you require any further assistance with becoming a member or applying for a loan.


Q. Do I need to have an income in order to get student-loan approval?
A. If you have a regular income, we will ask you for details of that. If you don't have an income, don't stress you can still apply for a loan.

As an undergraduate student, we understand that you might not have a regular income, in that case, we require a guarantor for your student loan. A guarantor is generally your parent or guardian (although it can be someone else). Your guarantor undertakes to repay the loan in the event that you, for whatever reason, are unable to repay.
Guarantors will be required to complete an application form where they will need to disclose their financial information and agree to a credit check being carried out.
Q. What if my circumstances change? Am I locked into strict terms & conditions?
A. Comhar Linn is very flexible when it comes to student loans, and indeed to all loans! We can structure loan repayments in a way that best suits your individual circumstances. For example, if you have a summer job and want to make larger loan repayments during the summer months - there's no penalty for doing so!  If you want to pay off the loan early, we will never charge early repayment penalties.

On the other hand, you might find yourself struggling to meet your student loan repayments, we will work with you to figure out a new repayment schedule that will make life easier for you.
Benefits of choosing Comhar Linn for a teacher-student loan:
We offer a very competitive student loan rate of 5.5% APR (Annual Percentage Rate).
There are no set-up or documentation fees.
There are no penalties for early repayments. Some banks charge a penalty for early repayments!
You can apply for a loan as soon as you become a member.
You need only €5 in your account in order to apply for a loan (no saving history is required).
We offer flexible terms.
We provide friendly & helpful service to all members and are open and available to speak to you about your loan at any stage.
We've made the loan application process as quick and simple as possible.
Our primary purpose is to assist student teachers with their financial wellbeing.


Sample Repayments – you can use our handy online calculator to find out how much a student loan could cost you.
| | |
| --- | --- |
| Loan Type:  | Student Loan/PME Loan |
| APR (Annual Percentage Rate): | 5.5% |
| Loan Amount: | €5,000 |
| Loan Term: | 5 years |
| Fortnightly Repayments: | €43.87 (130 repayments over 5 years) |
| Total Repayment Amount: | €5,702.28 |
| Total Cost of Credit: | €702.28 |
WARNING
If you do not meet the repayments on your loan, your account will go into arrears. This may affect your credit rating which may limit your ability to access credit in the future.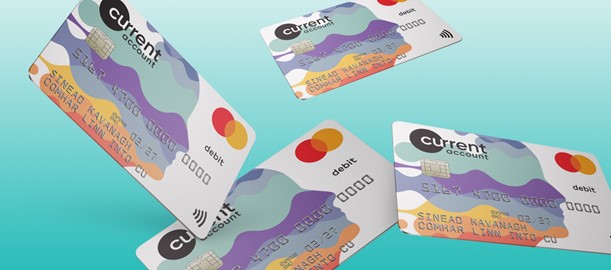 Student Current Account – No fees!
Our new Current Account gives you instant access to your money through our Mastercard® Debit Card, a secure app and online portal, mobile functionality, and best of all, there's free day-to-day banking for Students!
Features & Benefits
No fees for students!
Free day-to-day banking.
Mastercard Debit Card with Contactless.
Online & Mobile banking.
Google Pay, Apple Pay & Fitbit Pay.
Overdraft for emergency funds.
24/7 call centre support for lost/stolen cards.
A message to student teachers from Comhar Linn
If you do find yourself in financial trouble, it's best to face up to it as soon as possible; a bad credit history can follow you everywhere! Most universities offer services to help you manage your finances. Don't allow money problems to snowball; MABS (Money Advisory & Budgeting Service) is another free service available to anyone who needs them.
Enjoy the experience! As with most things in life – we learn as we do – by learning to manage your finances well as a student, you will be all the better at managing more complex budgets as you progress through life.
Feel free to connect with us if you have any queries about our student products or services:
info@intocreditunion.ie or 01 873 1101
Follow us on Instagram and Facebook for all the latest news, offers & competitions from Comhar Linn.
Back to News